Local visibility is crucial for small and medium-sized businesses looking to attract customers and stay competitive. Redstitch is here to help you navigate this essential aspect of online marketing, providing actionable strategies and insights to boost your presence in local search results. Let's get started!
Understanding the Importance of Local SEO
Local search engine optimization (SEO) is the process of optimizing your online presence for users within a specific geographical area (usually referred to as the "local market"). This includes targeting local keywords, adding location-specific content, building quality backlinks from authoritative sources in your community, and more. Despite its importance, most businesses fail to allocate sufficient resources toward local SEO efforts.
Local search results are becoming increasingly competitive as more and more businesses recognize the value of appearing prominently in these searches. Local search engine optimization is what allows your business to stand out in the local search results, improving lead generation, website traffic and ultimately conversion rates.
A robust local search engine optimization strategy requires a combination of on-site optimization techniques—such as incorporating relevant keywords into content —and off-page tactics like guest posting on localized blogs or engaging with influencers in your community.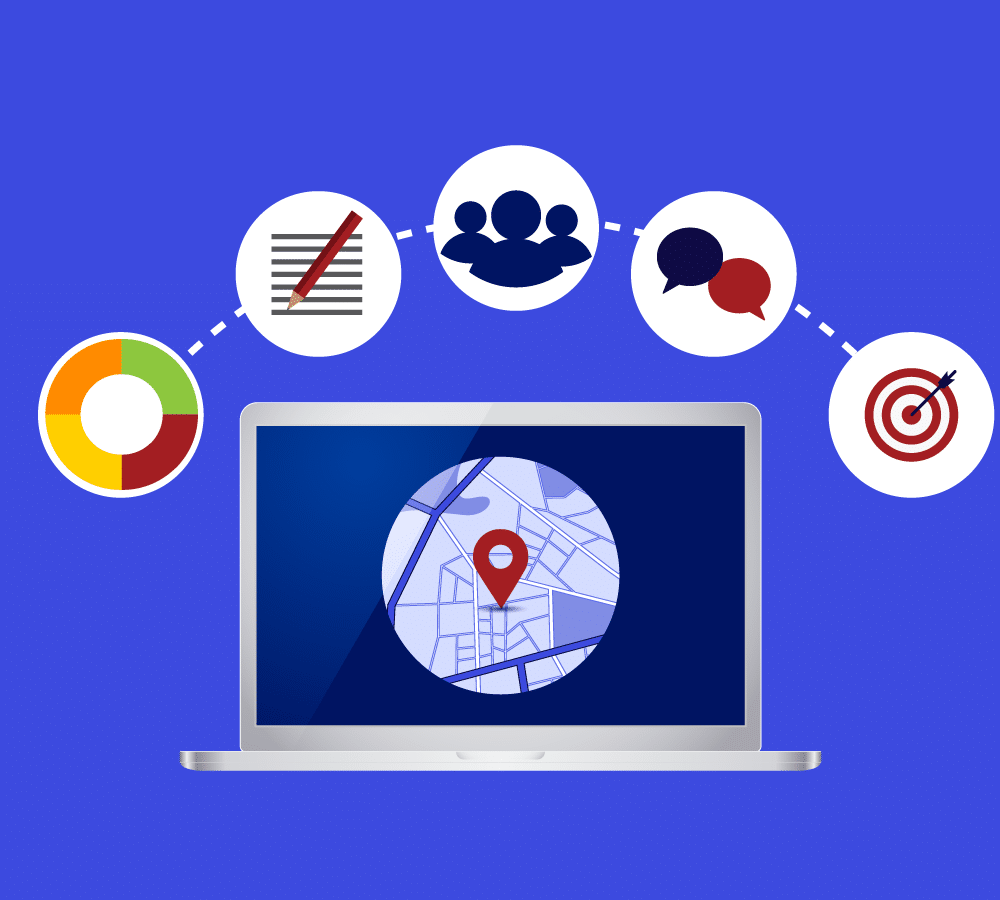 Setting Up and Optimizing Google My Business (GMB) Listings
Creating a Google My Business (GMB) account is the first step in optimizing your local online presence. This free tool from Google allows businesses to manage their online information, making it easier for potential customers to find them in local search results. To set up a GMB account, simply visit the Google My Business website and follow the guided process, which includes verifying your business information and location.
Once your GMB account is set up, it's essential to optimize your listing by adding relevant images and descriptions that showcase your products or services. High-quality images can help attract potential customers, while accurate and compelling descriptions can provide valuable information about your offerings. Additionally, encourage your customers to leave reviews on your GMB listing, as positive reviews can boost your business's credibility and search rankings. Be sure to respond to reviews—both positive and negative—in a timely and professional manner, as this demonstrates your commitment to customer satisfaction.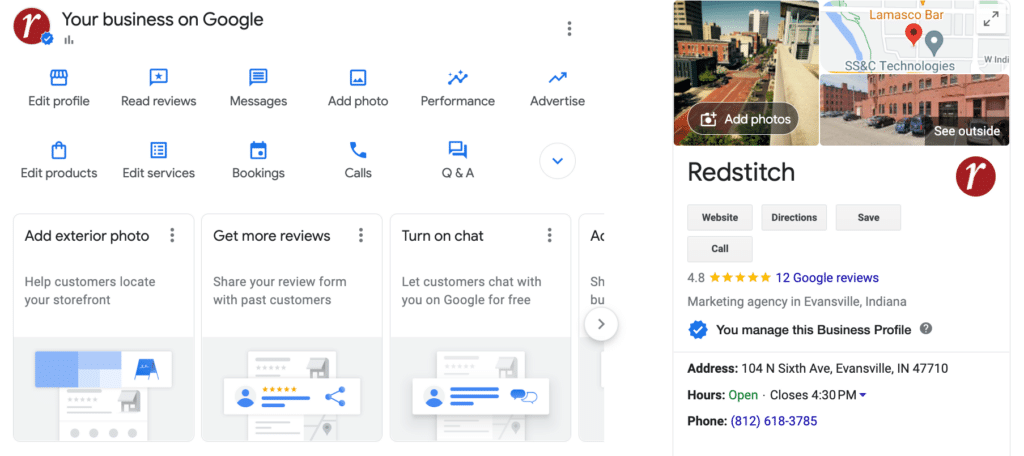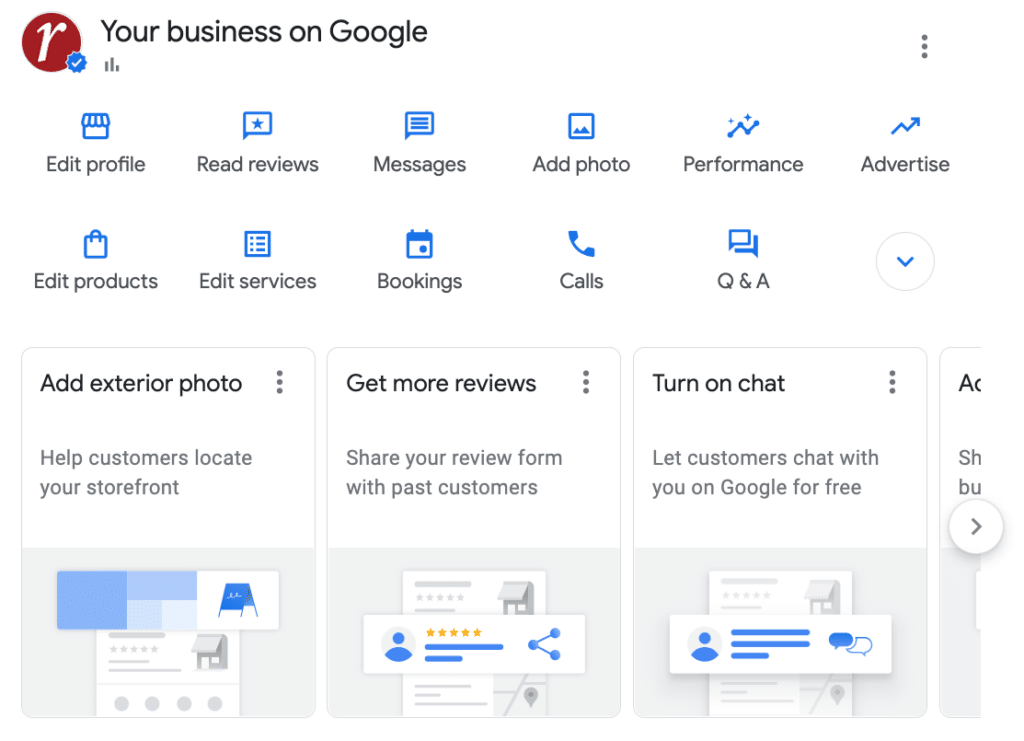 Leveraging Local Keywords for SEO
To optimize your website for local search engine optimization, it's crucial to identify the target keywords relevant to your business. These may include products or services you offer, combined with location-specific phrases and terms. For instance, if you own a bakery in Boston, you should consider using keywords like "Boston bakery" or "best pastries in Boston."
Once you have a list of local keywords, incorporate them strategically into your website content, meta tags, and URLs. This will help search engines understand the location relevance of your content and deliver it to users searching for products or services in that area. Remember to avoid keyword stuffing and maintain a natural flow in your content for the best user experience.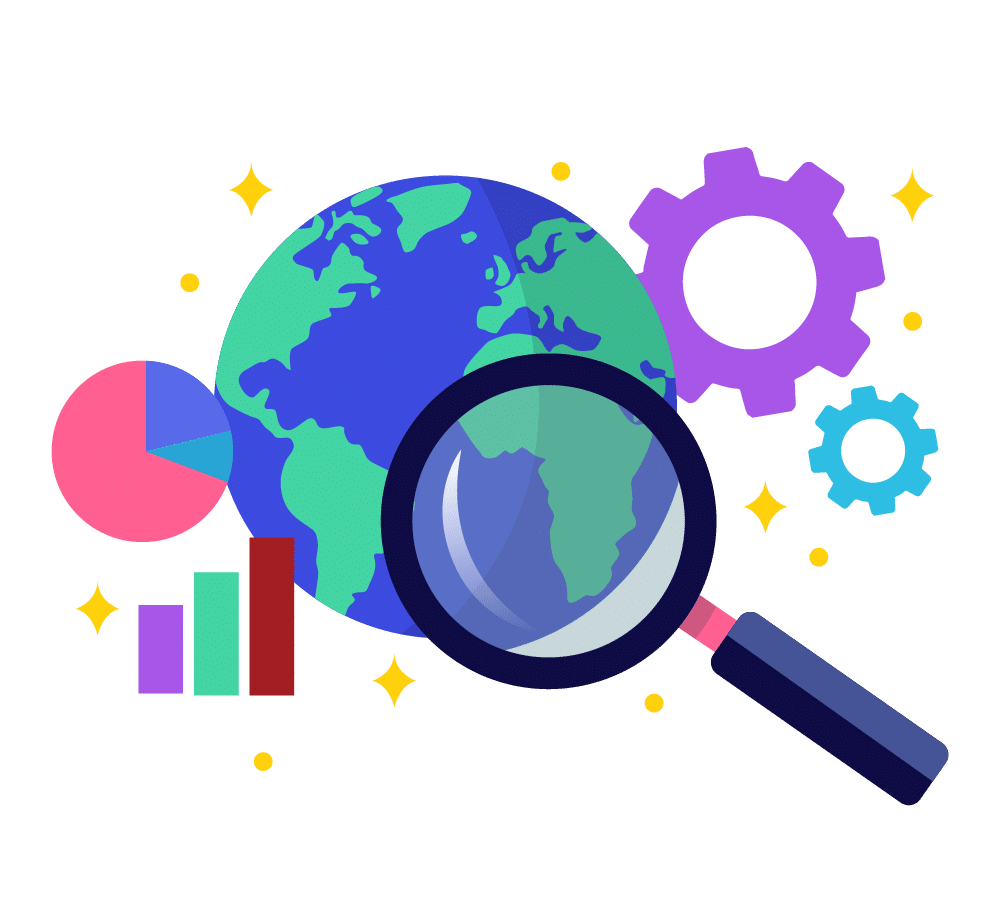 On-Page SEO Strategies for Local Businesses
On-page SEO techniques are essential for optimizing your website for local searches. To effectively improve your local search rankings, you should focus on optimizing page titles, meta descriptions, headers, and content, while also ensuring your website is optimized for mobile users.
Optimizing Title Tags and Meta Descriptions
Optimizing title tags and meta descriptions is crucial for on-page local search engine optimization. Title tags should be unique for each page, incorporating relevant local keywords and your business name. Meta descriptions should provide a concise summary of your page content while also including location-specific terms to entice local users.
Utilizing header tags effectively helps search engines understand the structure and hierarchy of your content. Include H1 tags for the main heading of your page, and use H2, H3, and other subheadings to break up your content into scannable sections. Make sure to incorporate relevant local keywords in your headers to signal the local focus of your content.
Creating Locally-Focused Content
Creating engaging, locally-focused content is essential for attracting and retaining local customers. Write informative blog posts, create local guides, or share news and updates about your community. Keep the language and tone conversational, as this will make your content more appealing to local users.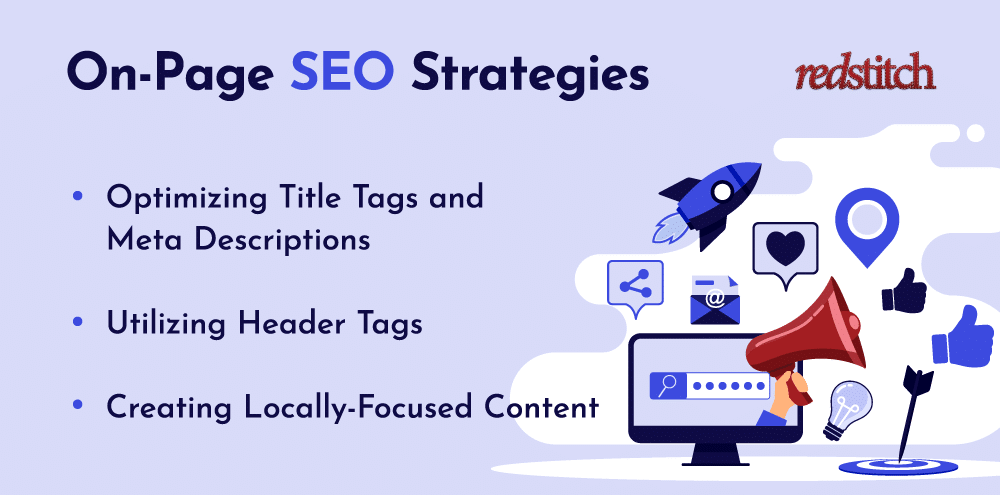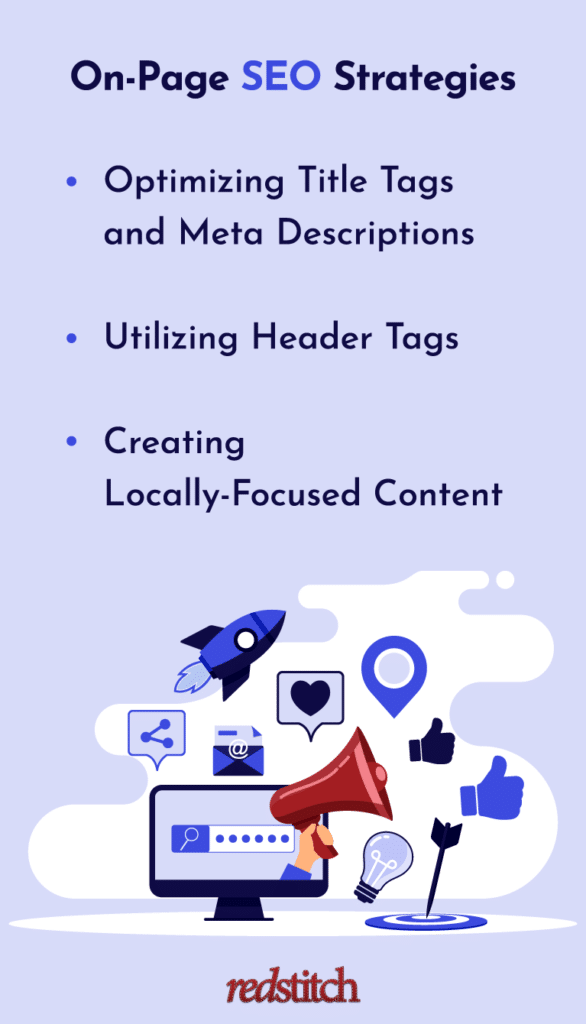 Off-Page SEO Strategies for Local Visibility
Off-page search engine optimization techniques play a crucial role in enhancing the local visibility of your business. These strategies involve building quality backlinks, engaging with local influencers, and participating in local events. By focusing on these off-page elements, you can improve your website's credibility and authority in the eyes of search engines, ultimately boosting your local search rankings.
Building Quality Backlinks
Building quality backlinks from local sources is an effective way to increase your website's authority and visibility in local search results. Reach out to local businesses, organizations, and bloggers to establish relationships and explore opportunities for collaboration. Guest posting on local blogs or participating in local online forums can help you earn valuable backlinks and raise awareness of your business.
Engaging with Local Influencers and Bloggers
Engaging with local influencers and bloggers can further amplify your online presence. Partnering with these individuals can provide exposure to a larger local audience and help build trust within the community. Collaborate on content, host joint events, or offer exclusive deals to their followers to foster these relationships and benefit your local search engine optimization efforts.
Participating in Local Events and Sponsorships
Participating in local events and sponsorships is another way to boost your local visibility. Attend community events, join local business associations, and sponsor local initiatives to increase brand recognition and showcase your commitment to the community. These activities not only help establish your business as a local leader but also provide opportunities for earning local backlinks and citations.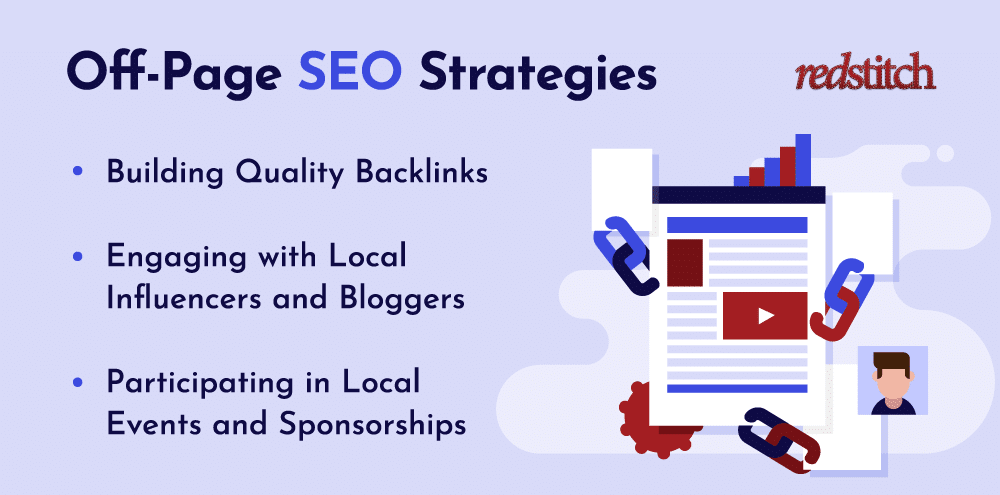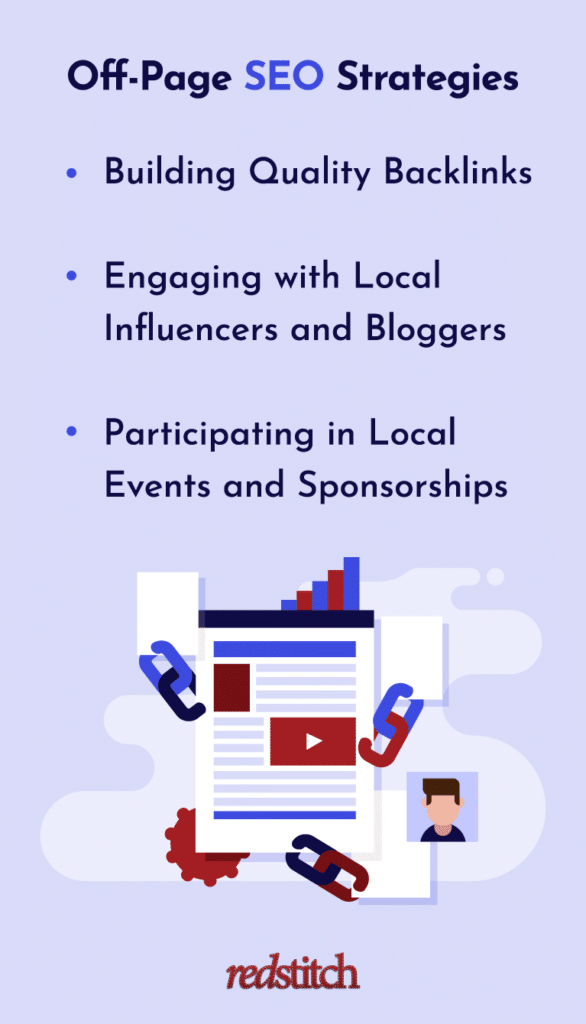 Utilizing Local SEO Tools Like SEMrush
Local search engine optimization tools, such as SEMrush, can significantly contribute to your local SEO efforts by providing valuable insights and helping you stay ahead of the competition. These tools can assist you in several ways, including conducting local keyword research, analyzing competitors' local search engine optimization strategies, and tracking local search rankings and performance.
Conducting Local Keyword Research
Conducting local keyword research is crucial for identifying the right keywords that are relevant to your business and location. SEMrush's Keyword Magic tool can help you find location-specific keywords and long-tail phrases that can be incorporated into your website content, meta tags, and URLs. This will ensure that your content is optimized for local searches and can be easily found by potential customers.
Analyzing Competitors' Local SEO Strategies
Analyzing competitors' local SEO strategies is another essential aspect of improving your local search performance. SEMrush allows you to analyze your competitors' backlink profiles, keyword rankings, and overall online presence. By understanding their strategies, you can identify gaps and opportunities for your business to stand out in local search results.
Tracking Local Search Rankings and Performance
Tracking local search rankings and performance is critical to monitor the effectiveness of your local search engine optimization efforts. SEMrush's Position Tracking feature automatically monitors your site rankings for local keywords, providing you with detailed reports on KPIs such as average search engine positions and visibility scores. This information enables you to adjust your strategies as needed and ensures your business remains visible and competitive in local search.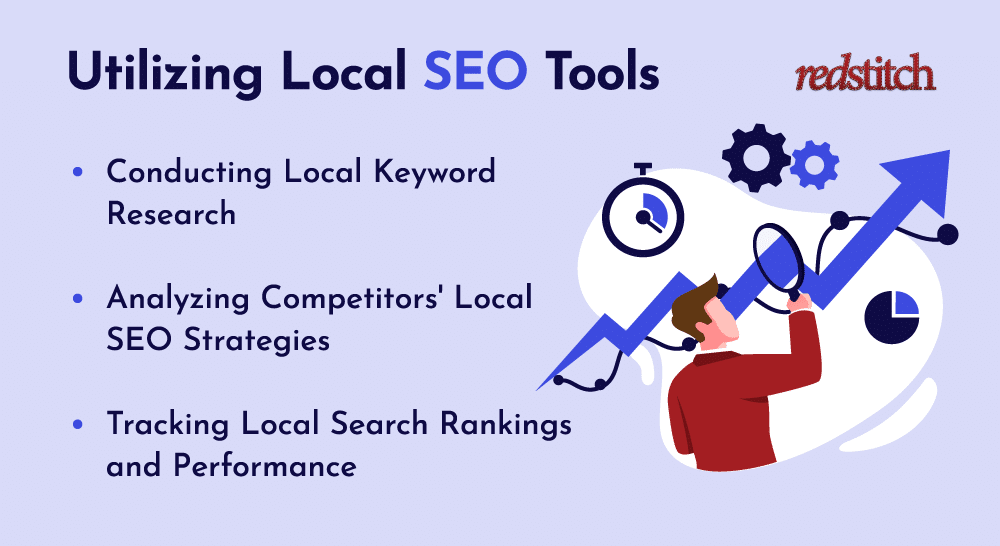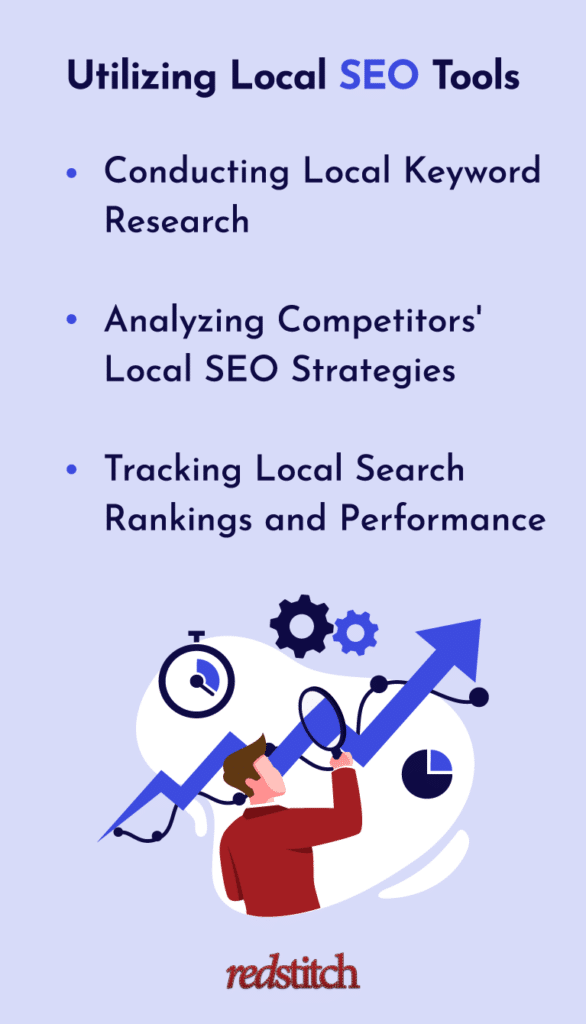 Navigating Local Citations and Directories
Citations are online mentions of your business's name, address, and phone number (NAP). They can appear on various platforms, such as local business directories, social media profiles, and review sites. Consistent and accurate NAP information across these platforms is crucial for improving your local search rankings. Inaccurate or inconsistent citations can confuse search engines and potential customers, ultimately harming your local SEO efforts.
Start by claiming and optimizing your business listings on popular directories, such as Yelp, Yellow Pages, and TripAdvisor. Ensure that your NAP information is consistent and up-to-date on each platform. Add relevant images, descriptions, and categories to make your listings more engaging and informative.
Next, search for niche-specific or region-specific directories that are relevant to your business. Claiming and optimizing listings on these platforms can further enhance your local search engine optimization efforts, as they often attract a more targeted audience.
Regularly monitor your citations to ensure their accuracy and consistency. Tools like Moz Local and Yext can help you identify and manage your citations more efficiently. By prioritizing your local citations and directories, you'll be better positioned to improve your local search visibility and attract more customers.
Importance of Mobile Optimization for Local SEO
The growing number of mobile users has made mobile optimization a critical aspect of local SEO. With more people using smartphones and tablets to search for local businesses, it's essential to ensure your website provides a seamless browsing experience on these devices. A responsive design and fast loading times are key factors to consider for mobile optimization.
Additionally, voice search has become increasingly popular in recent years; thus leveraging conversational keywords and phrases specifically for these types of searches can maximize your website's visibility. By catering to the needs of mobile users, your business can effectively reach a wider audience and boost its online presence in the local search landscape.
Monitoring Local SEO Progress and Performance
Local search engine optimization success relies on routinely monitoring your progress and performance. Key performance indicators (KPIs) can help you measure the success of your efforts and determine whether or not it's time to adjust certain strategies. Some essential KPIs to monitor include local search rankings, organic traffic, click-through rates, and conversions from local search results.
To stay on top of your local SEO performance, use analytics tools like Google Analytics to gain insights into your website's traffic, user behavior, and engagement. This valuable data can help you identify areas for improvement and adjust your strategies accordingly. It's also crucial to stay informed about the latest local SEO trends and best practices, as search engine algorithms and user preferences constantly evolve. This allows you to stay ahead of the curve and continuously improve your local search engine optimization strategies.
Additional Local SEO Tips for Advanced Users
Local SEO is an ever-evolving process, and advanced users should consider incorporating additional strategies to further enhance their online presence. Here are some additional tips to help you get the most out of your local search engine optimization efforts.
Utilizing Schema Markup for Local Businesses
Implementing structured data to provide search engines with additional information about your business
Enhancing local search results with rich snippets, such as reviews, ratings, and pricing
Implementing Local SEO Strategies for Voice Search
Catering to the increasing number of voice search queries by optimizing content for conversational phrases
Using long-tail keywords and natural language to improve voice search visibility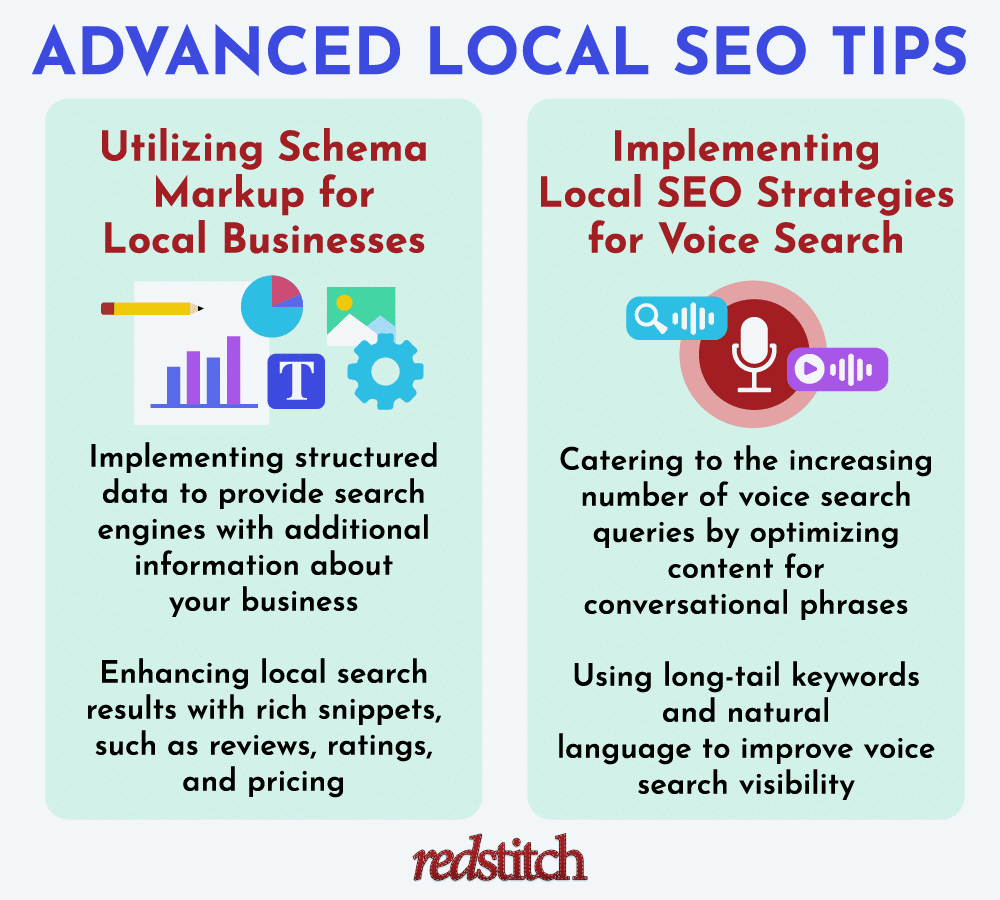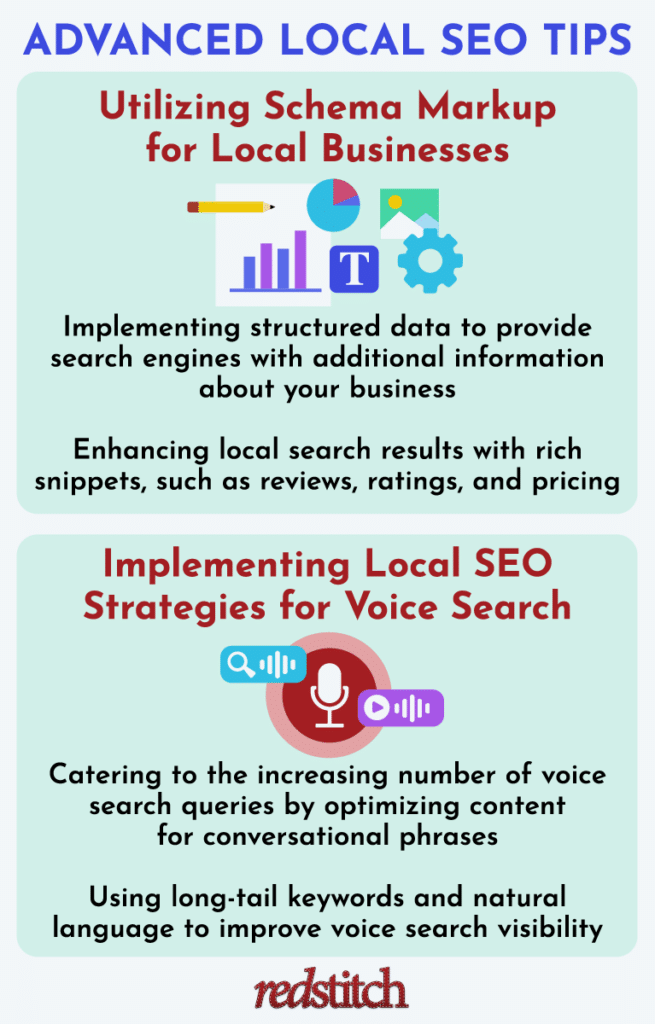 As we've explored in this guide, local SEO is an essential component of any successful digital marketing strategy, particularly for small and medium-sized businesses looking to boost their online visibility and attract more customers. By optimizing your Google My Business listing, leveraging local keywords, and utilizing powerful local search engine optimization tools like SEMrush, you can outperform your competitors and enhance your online presence in local search results.
Our comprehensive services encompass managing and optimizing your Google My Business profile, maintaining consistent local pages on your website that align with your GMB listing, conducting thorough local SEO research, crafting locally optimized content, creating dedicated local pages, and precisely measuring local SEO performance. Additionally, we specialize in implementing technical local SEO elements like location schema to maximize your online visibility in specific geographic areas.
If you're ready to take your local search engine optimization efforts to the next level and turn your website into a lead-generating machine, look no further than Redstitch. We specialize in helping small businesses boost their local search rankings and dominate the competition. Don't wait any longer – let's work together to grow your business and increase your customer acquisition. Contact us at Redstitch today to get started on your local SEO journey.