With the competition now majorly shifting to the internet, it has become increasingly vital for businesses to embrace effective digital marketing strategies to remain competitive and relevant in their industry. One powerful tool that can significantly boost your visibility is Google My Business (GMB). This comprehensive guide will explore the importance of accurate GMB listings, walk you through the process of creating and optimizing your profile, and share best practices to help you outperform your competition. From managing customer reviews to utilizing GMB features and integrating them with your other marketing efforts, we've got you covered. So, let's dive in and master the art of GMB optimization.
Importance of Google My Business for Small Businesses
As Google's local search platform, Google My Business (GMB) helps businesses reach potential customers in their areas and provide them with essential information about their products or services. By creating an accurate and optimized GMB listing, businesses can significantly improve their local SEO, helping them rank higher in search results and attract more customers.
One of the key benefits of using GMB is its ability to generate leads and drive more foot traffic to brick-and-mortar locations. By providing users with essential information about your business, such as opening hours, location, and contact details, GMB helps convert online searches into offline visits and sales. Additionally, with the rise of mobile search, GMB listings have become even more crucial for small businesses, as users often rely on their smartphones to find nearby products and services.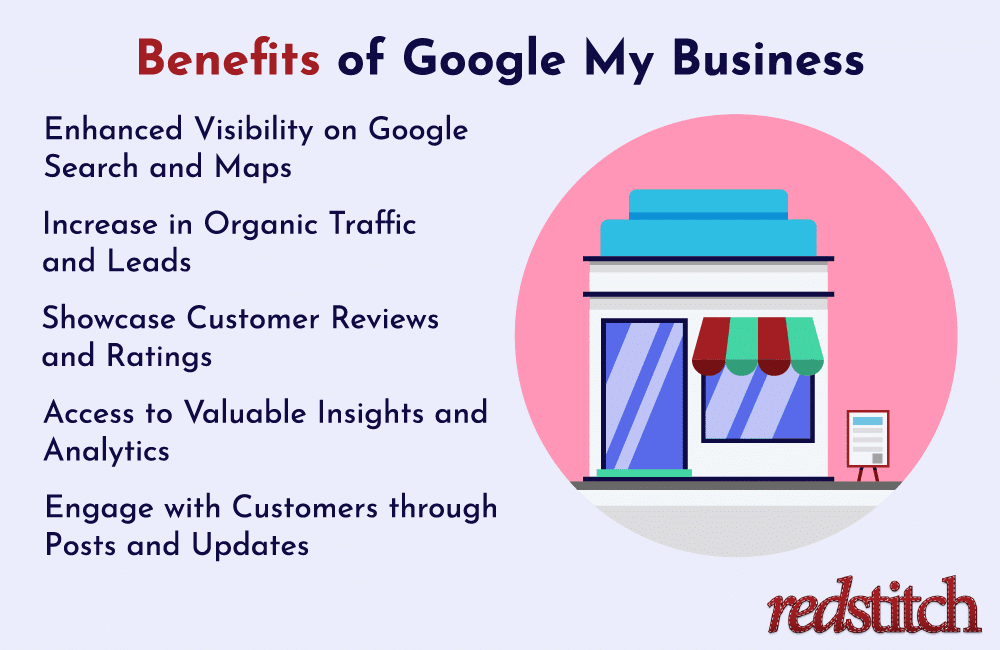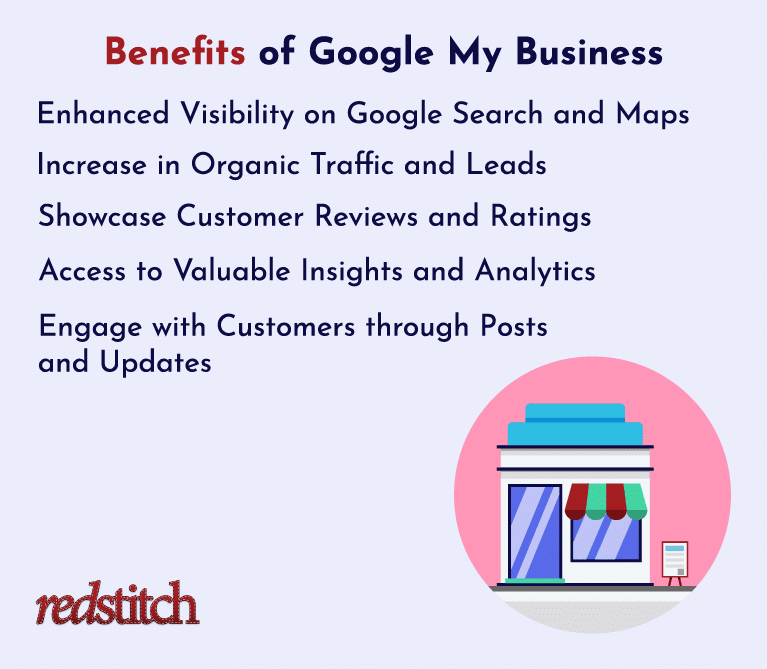 Creating and Claiming Your Google My Business Listing
Getting started with GMB is the first step in maximizing your business's online visibility and local SEO performance. This process starts with choosing the right business category, which will ultimately help customers find your business more easily when searching for related products or services. Make sure to select the most relevant category that accurately represents your business, as this will impact your local SEO and search rankings.
Providing accurate and consistent contact information is essential in your GMB listing. Ensure that your business name, address, phone number, and website are up-to-date and match the information on your website and other online directories. Also be sure to update your business hours accurately, as this helps customers know when they can expect to receive service.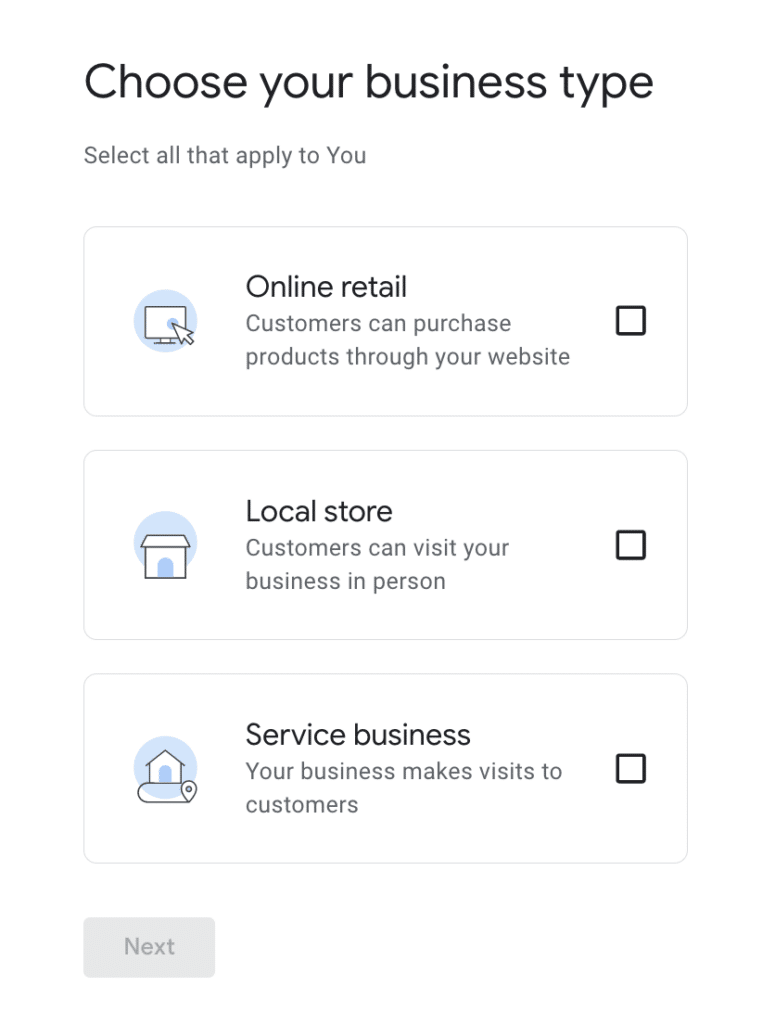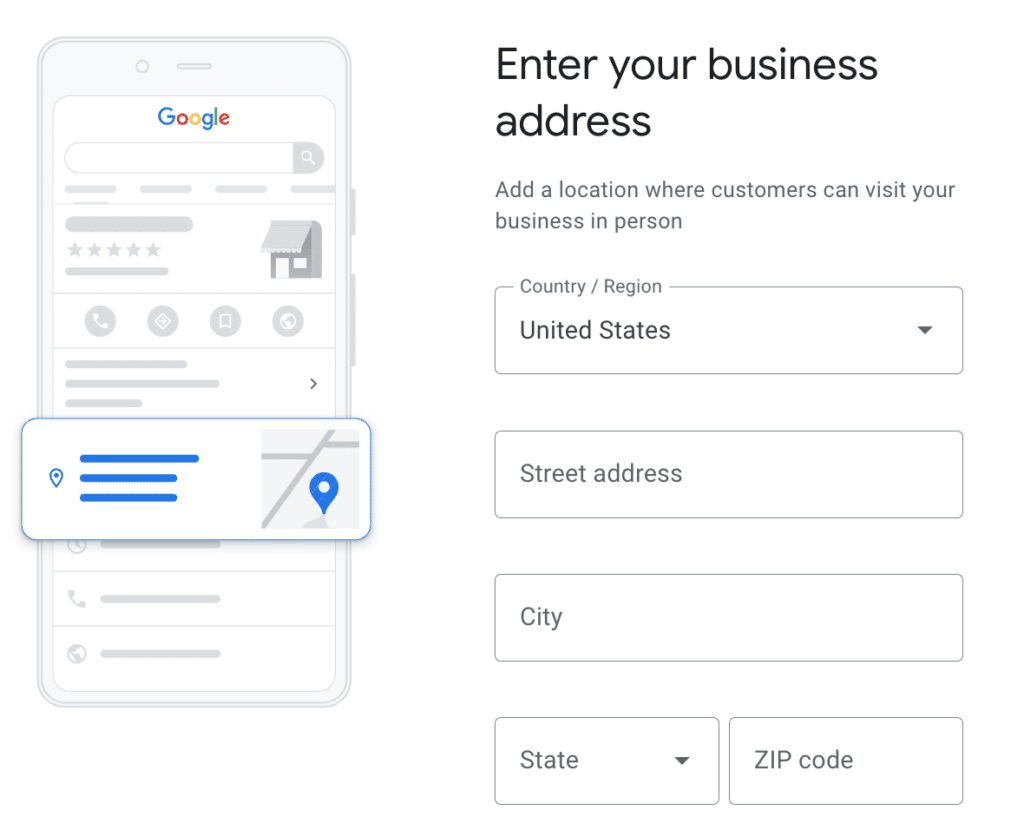 Optimizing Your Google My Business Profile
Compelling Business Description
Start by writing a compelling business description that highlights your unique selling points, services, and expertise clearly and concisely. Keep the description focused on the most important information and avoid excessive self-promotion.
High-quality photos and videos play a significant role in engaging users and showcasing your business's personality. Ensure that your images are well-lit, professionally shot, and represent your products or services accurately. Include images of your storefront, interior, and team members to give customers a better understanding of your business. You can also add short videos to further highlight your business and locations.
Finally, take advantage of the Attributes feature in GMB to provide visitors with additional information about your product or services. Attributes can include accessible parking, free Wi-Fi, or pet-friendly establishments. Be sure to review and update your attributes regularly to ensure they accurately reflect your business's current offerings and amenities.
Managing and Responding to Customer Reviews
Customer reviews play a crucial role in shaping your business's online reputation and can significantly impact your GMB listing's performance. Encouraging your customers to leave reviews is essential for showcasing your business's strengths and addressing any areas for improvement.
To share a review link for Google, log into your Google Business Profile Manager and navigate to the "Get More Reviews: Share review form" section on the Home tab. Click the "Share review form" button to generate your link, and easily copy and share it through various channels like Facebook, Whatsapp, Twitter, or email. You can share this link in your customer touchpoints, such as emails, social media, or even in-store signage.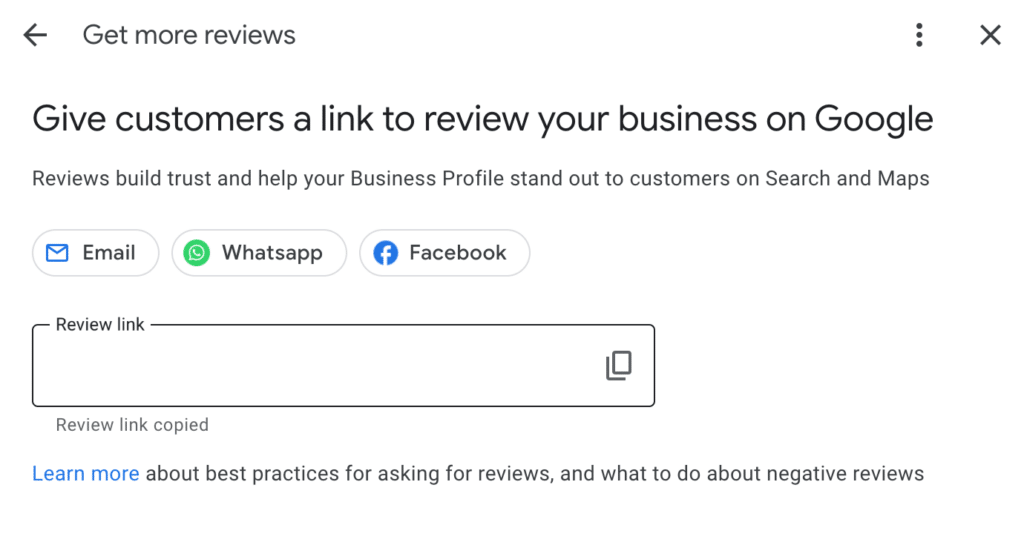 Actively responding to both positive and negative reviews demonstrates your commitment to customer satisfaction and helps build trust with potential customers. Be sure to be polite, professional, and genuine in your responses, offering solutions when necessary and expressing gratitude for the positive feedback. Keep in mind that timely responses are also important, as they showcase your business's attentiveness to customer needs.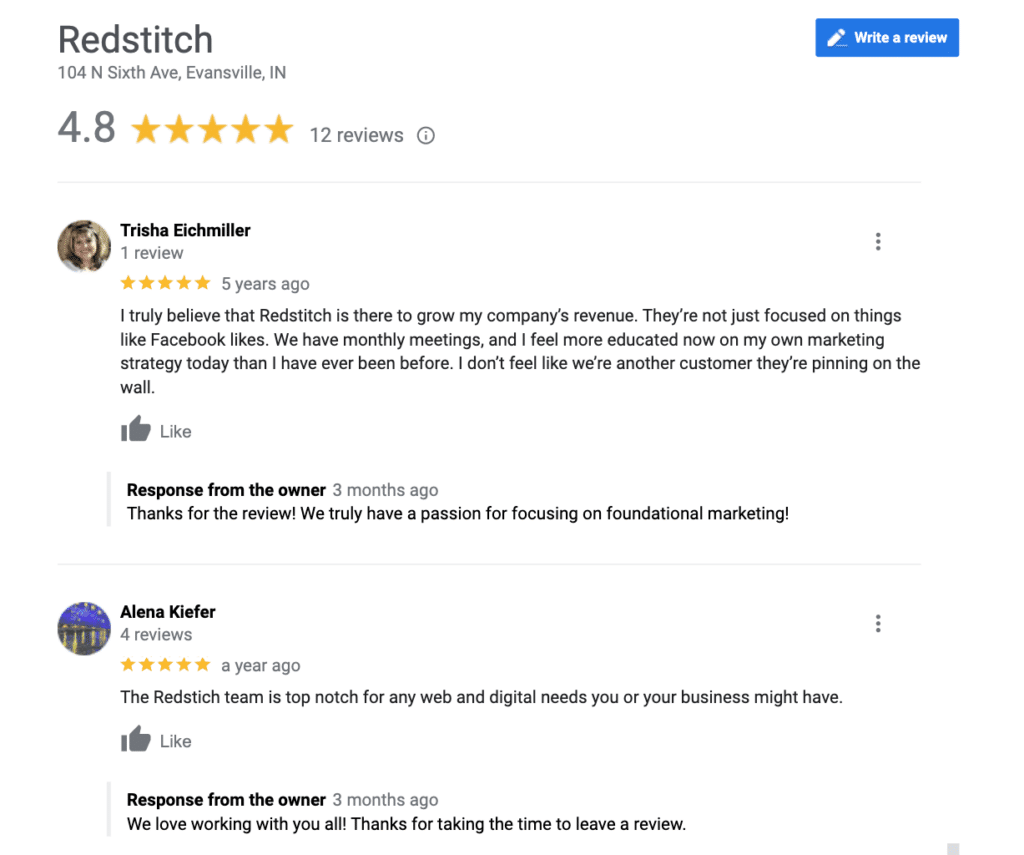 Using reputation management software can help businesses and individuals maintain control of their online presence, which is increasingly important in today's digital age. It allows users to track mentions of their brand or personal name across various online platforms, analyze sentiment, and respond to negative reviews or comments in a timely manner. With reputation management software, users can also monitor their competition and gain valuable insights into industry trends. You can utilize various reputation management tools such as Podium, Vendasta, BirdEye, and Swell. Ultimately, investing in reputation management software can help improve customer satisfaction, strengthen brand reputation, and increase overall business success.
Utilizing Google My Business Features
GMB offers a variety of features that can help small businesses showcase their offerings, engage with customers, and streamline processes.
One such feature is Posts, which allows businesses to share events, special offers, and updates directly on their GMB listing. This can help keep customers informed and engaged while also providing fresh content for Google to index, improving your search engine visibility.
Another useful feature is Messaging, which enables customers to connect with your business directly through your GMB listing. This offers a convenient way for customers to ask questions, seek assistance, or provide feedback, fostering better communication and enhancing your business's reputation. Make sure to respond promptly and professionally to maintain a positive customer experience.
GMB also supports appointment booking, allowing customers to schedule appointments or reservations directly from your listing. By integrating your booking system with GMB, you can streamline the process for customers and encourage more bookings, driving additional business and revenue.
Tracking your GMB performance is essential for improving visibility and customer engagement. Google provides a range of valuable data within the Insights tab, including customer actions, such as website visits, phone calls, and direction requests, as well as search and view metrics. Regularly monitoring these insights allows you to understand how your listing is performing and identify areas for improvement.
Understanding customer engagement trends can help you make strategic decisions about your listing. For instance, you may notice that certain types of posts or photos generate more engagement, or that customers are searching for specific services or products. By identifying these trends and adjusting your GMB content accordingly, you can ensure that your listing meets the needs of your target audience.
Making data-driven decisions to improve your listing involves using the insights and trends you've gathered to shape your GMB optimization efforts. This may include refining your business description, uploading more engaging visuals, or adjusting your posting schedule to coincide with peak engagement periods. Continuously monitoring and adapting your listing based on performance data will help you maintain an accurate and effective online presence that drives more leads and conversions.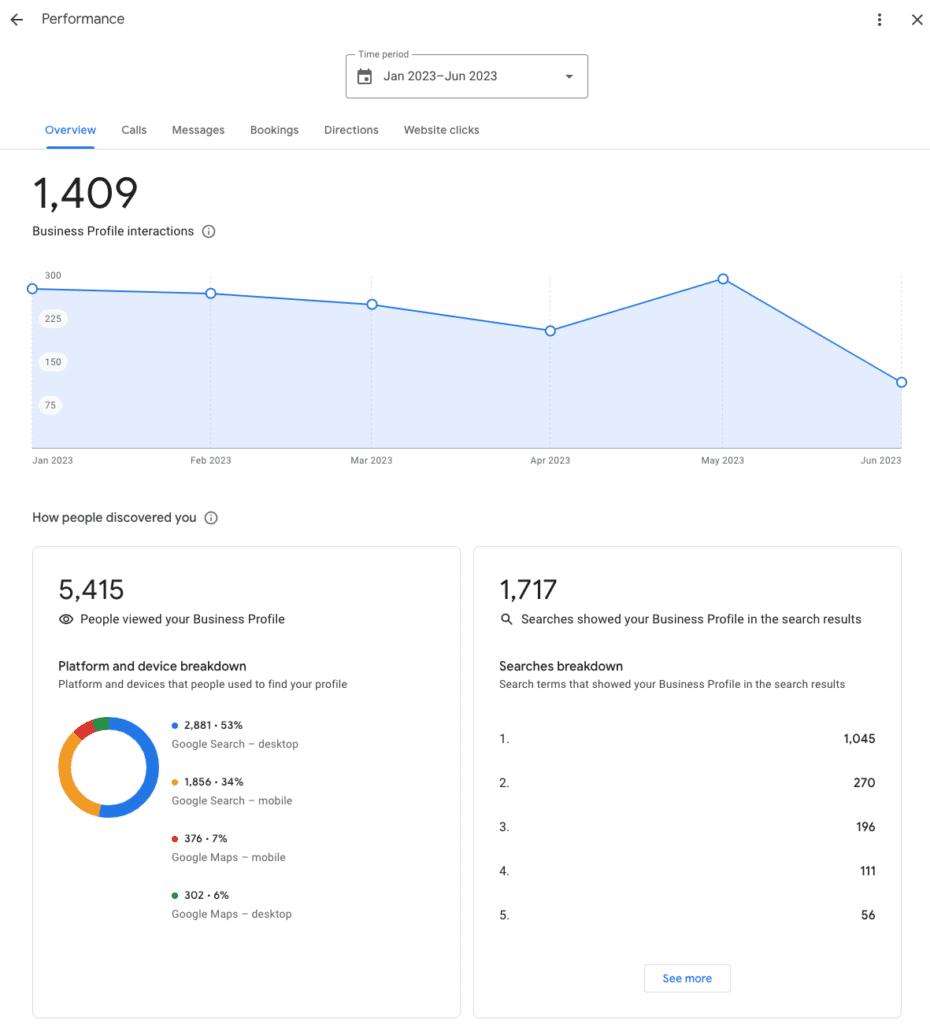 Google My Business Best Practices
Optimizing your GMB listing is an ongoing effort requiring continuous attention. Updating and maintaining accurate business details should be a priority. Regularly review your contact information, business hours, and other details to ensure accuracy. Additionally, make it a habit to check for new features and updates that Google may introduce, as these can enhance your listing and provide additional value to users.
User-generated content, such as photos, reviews, and questions, can help boost your listing's credibility and appeal. Encourage your customers to contribute by sharing their experiences and engaging with your business on GMB. You can promote this engagement through in-store signage, email campaigns, and social media posts.
Staying informed about the latest best practices for GMB is essential to maximize your listing's potential. Subscribe to industry newsletters, attend webinars, and join online forums to learn from experts and other business owners. By staying up-to-date and implementing these best practices, you can ensure your listing remains competitive and drives more traffic to your business.
Google My Business for Multi-Location Businesses
Managing multiple listings efficiently is crucial for small businesses with multiple locations. By using the bulk location management feature in GMB, you can easily manage and update information for all your locations in a centralized manner. This helps save time and ensures that your listings are up-to-date and consistent.
Ensuring consistent information across all locations is essential for providing a seamless customer experience and maintaining a strong online presence. Make sure that your business name, address, phone number, website, and hours of operation are accurate and consistent for each location. This consistency will improve accuracy in search results and customer trust.
Utilizing location-specific features and content can help you cater to the unique needs of each location's customer base. For instance, you can create location-specific GMB Posts, showcase unique offerings or highlight local events and promotions. This approach allows you to provide tailored and relevant information to customers, which can enhance their experience and encourage them to choose your business.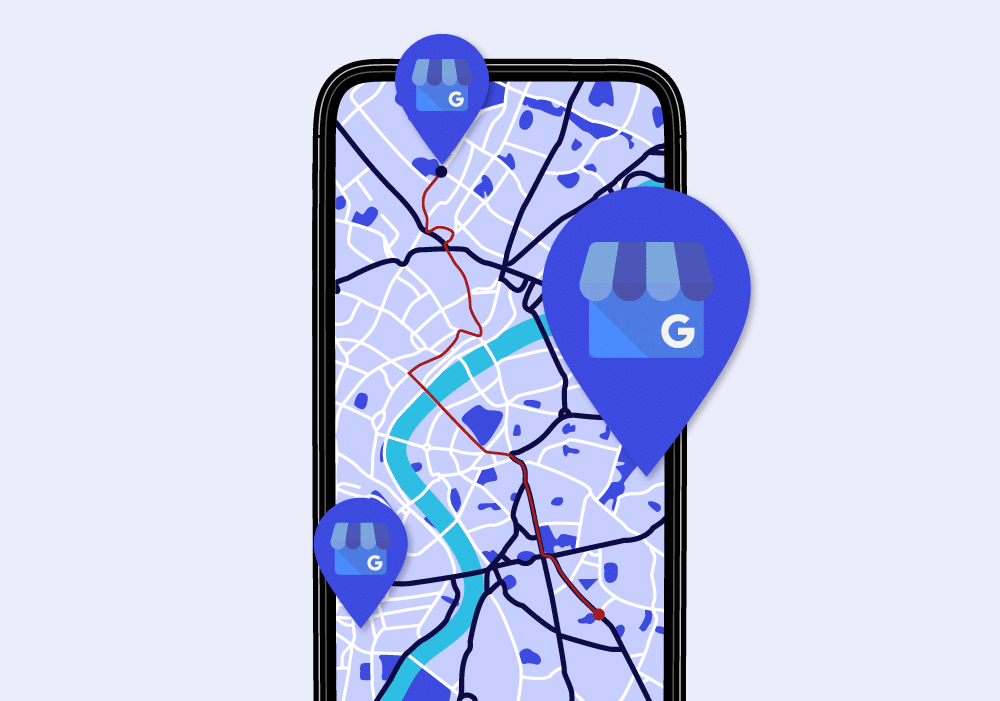 Overcoming Common Google My Business Challenges
Dealing with duplicate listings can be a frustrating issue for small businesses. Duplicate listings can arise from various sources, such as multiple users claiming the same business or incorrect data imports. To resolve this, first, identify the duplicates by searching for your business name and address on Google Maps. Then, claim the duplicate listings and request to have them merged or removed through the GMB support team.
Handling negative reviews and spam is another common challenge faced by businesses on GMB. It's essential to address negative feedback professionally and promptly. Respond to the concerns raised and offer solutions or an apology, demonstrating your commitment to customer satisfaction. For spam or inappropriate reviews, report them to Google for removal. Be sure to monitor your reviews regularly to maintain a positive online reputation.
Integrating Google My Business with Other Marketing Efforts
Integrating Google My Business (GMB) with other marketing efforts can amplify your online presence and improve overall marketing performance. One way to achieve this integration is by syncing your GMB listing with your social media profiles. This ensures consistency in your brand message and makes it easier for customers to find and engage with your business across multiple platforms.
Incorporating GMB into your website and SEO strategy is another essential step. Add a Google Maps widget to your website's contact page, and use schema markup to provide search engines with detailed information about your business. This can improve your local search rankings and increase the chances of potential customers finding your business online.
Coordinating your GMB listing with other online directories and platforms can also enhance your online presence. Ensure that your business information is consistent across all platforms, such as Yelp, TripAdvisor, and Bing Places. This will help build trust in your business and reinforce its credibility across multiple channels.
Optimizing your Google My Business listing is essential for giving potential customers a comprehensive understanding of what you have to offer and providing accurate contact information. Creating an optimized GMB profile can help establish trust with existing customers while also drawing in new ones. By following best practices and leveraging the various features offered by GMB, you can significantly improve your local SEO, attract more customers, and grow your business.
If you need help with GMB optimization or any other aspect of your digital marketing strategy, consider partnering with Redstitch. Our AI platform and team of experts can assist you in increasing your online visibility, optimizing your website, and staying ahead of your competitors. Let's work together to turn your website into a lead-generating machine and achieve your business goals. Get in touch with us today to learn more about how Redstitch can help you succeed.