As Wendy Piersall put it, "Google only loves you when everyone else loves you first". Businesses looking to create a strong online presence and drive traffic to enhance their leads and revenue must focus on optimizing their content to appeal to both search engines and human readers. But how can you boost your organic rankings without spending a fortune? This definitive guide will walk you through the importance of organic search traffic, the benefits of investing in organic search marketing, and the most effective strategies for achieving better rankings. Moreover, you'll discover how Redstitch's services can help you reach your desired results. So, let's dive in and explore the world of organic search engine optimization!
Understanding Organic Search Engine Rankings
Organic search engine rankings refer to the natural, non-paid positions that websites achieve on search engine results pages (SERPs) based on their relevance to a user's query. In contrast, paid search results are advertisements or sponsored listings that appear at the top or side of the SERPs. Organic search traffic is crucial for businesses as it generates a steady stream of potential customers who are actively searching for products or services similar to what the business offers.
The main difference between organic and paid search results is the source of their visibility on SERPs. While organic search rankings are earned through creating high-quality relevant content optimized for search engines, paid search rankings are achieved by bidding on keywords and paying for each click on the advertisement. Organic search results are often considered more credible and trustworthy by users, as they represent the search engine's unbiased opinion on the most relevant content for a given query.
The Benefits of Investing in Organic Search Marketing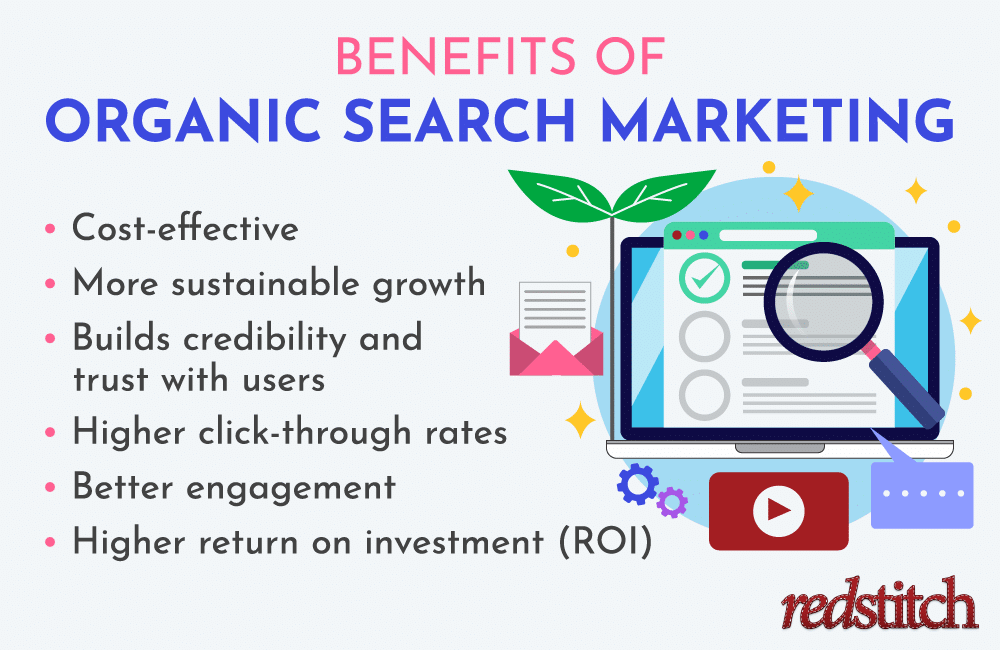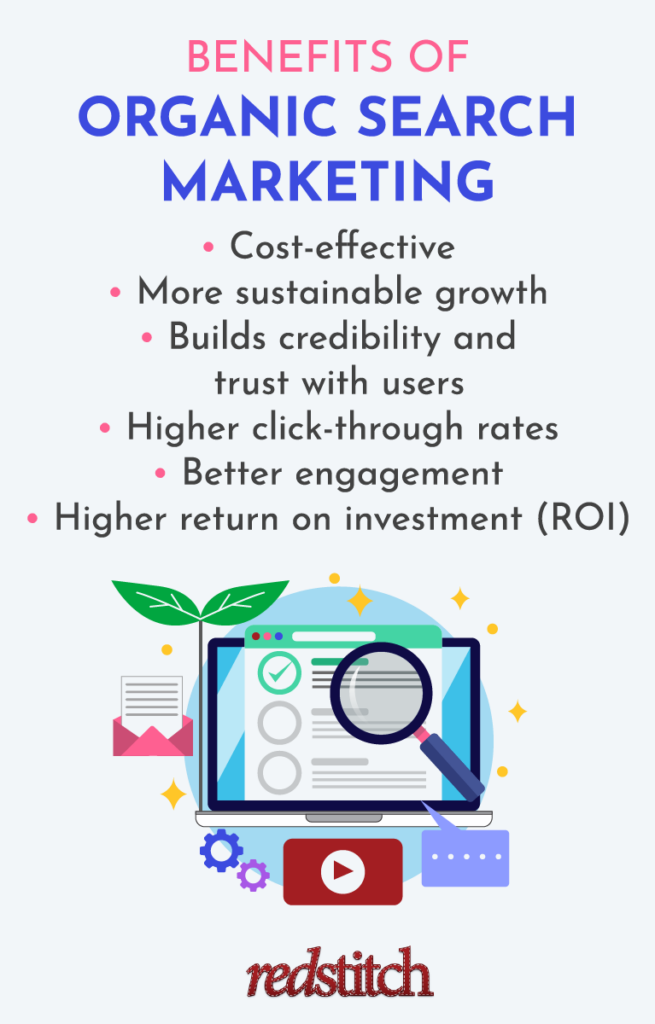 Organic search marketing is a cost-effective solution when compared to paid advertising. While paid ads can quickly drive organic search traffic to your website, they often require a significant budget and may not generate long-term returns. On the other hand, organic search marketing focuses on building a strong online presence that attracts visitors naturally over time, resulting in more sustainable growth.
Investing in organic search marketing also helps build credibility and trust with users. Internet users are more likely to trust and click on organic search results, as they perceive them to be more relevant and authoritative than paid ads. This trust factor can translate into higher click-through rates, better user engagement, and increased conversions for your business.
Another advantage of focusing on organic search is the long-term benefits of higher organic rankings. Once your website has achieved a high ranking for targeted keywords, it can maintain its position with consistent efforts, attracting a steady stream of organic search traffic without the ongoing costs associated with paid advertising. This long-term approach to online marketing can result in significant cost savings and a higher return on investment for your business.
Effective Strategies for Boosting Organic Rankings
Organic search rankings can be significantly improved with targeted strategies and techniques. Crafting high-quality content and optimizing it for search engines and users is essential for achieving better organic search performance. Additionally, leveraging local SEO, monitoring your organic search performance, and staying updated on SEO trends can help boost your website's rankings in SERPs. Let's explore these strategies in further detail.
Conducting Keyword Research
Conducting thorough keyword research is a crucial step in boosting organic rankings. The importance of targeting relevant and high-converting keywords cannot be overstated, as it helps attract the right audience to your website. Utilizing keyword tools such as Google Keyword Planner, SEMrush, and Ahrefs can provide valuable insights into the most effective keywords for your business. To conduct budget friendly keyword research utilize free keyword tools such as…
Google Search Console

Google Analytics

Google Trends

Google Keyword Planner

Answer The Public

Ahrefs

MOZ Bar
Creating High-Quality Content
Creating high-quality, valuable content is a crucial strategy for enhancing organic search rankings. Relevant content that incorporates valuable information can increase user engagement by decreasing bounce rates and increasing time on site. Optimization for search engines and readability is also vital, including appropriate formatting and the strategic inclusion of keywords.
While publishing numerous blogs each month isn't necessary, consistency is critical. Even if your budget only allows for one monthly post, starting with a consistent schedule is key. FAQs from customers, online forums, or Google's "People Also Ask" feature can provide excellent blog topics. Research and add your unique expertise before publication and indexing.
As your budget grows, investing in content strategy tools customized for your unique dataset, such as ConvertIQ, can help. This tool employs AI-based content creation providing first drafts of unique content, eliminating guesswork and saving you both time and money.
On-page optimization is crucial for improving organic search performance. Proper use of header tags clarifies the structure and hierarchy of your content, while compelling meta descriptions and title tags can encourage users to click on your site in search results. Optimizing images by compressing file sizes and adding descriptive alt text is also beneficial.
Take advantage of free SEO plugins like Yoast SEO, All In One SEO Pack, Rank Math or SEO Press to automate on-page SEO. Interlinking your content with product and service pages and vice versa can also enhance your website's SEO performance. Furthermore, incorporating schema markup such as FAQ schema or local schema can give your content an added boost in search engine visibility.
Off-page optimization techniques, such as building high-quality backlinks, are critical for enhancing your website's organic search performance. Securing links from reputable websites within your industry can indicate to search engines that your site is trustworthy and authoritative. Utilizing social media and influencer marketing can also increase your website's visibility and attract more organic search traffic.
To achieve this, share your links on appropriate platforms such as Facebook Groups, Quora or Reddit. Utilize social media platforms like Facebook, Twitter, and LinkedIn, ensuring your blogs have featured images – using stock images or the free version of Canva. Transform your articles into videos and feature a link to your article within the video's description on YouTube.
Leveraging Local SEO for Enhanced Organic Rankings
Local SEO is a crucial aspect of driving organic search traffic, especially for businesses targeting a specific geographical area. Optimizing your online presence for local search queries can significantly increase your visibility to potential customers in your area, leading to more foot traffic, leads, and sales.
One of the most effective ways to leverage local SEO is by optimizing your Google My Business (GMB) listing. Ensuring your GMB listing contains accurate and up-to-date information, such as your business name, address, phone number, and operating hours, can help increase your chances of appearing in the local search results. Additionally, uploading high-quality images and selecting relevant business categories can further enhance your listing's visibility to local searchers.
Encouraging customers to leave reviews and ratings on your GMB listing is another powerful strategy for boosting local SEO. Reviews provide valuable feedback about your business and can influence other potential customers to choose you over the competition. Responding to customer feedback, whether positive or negative, demonstrates your commitment to providing excellent customer service and can help build trust with potential clients.
Monitoring Your Organic Search Performance
To ensure the success of your organic search marketing efforts, it's crucial to regularly monitor and analyze your website's performance. By tracking organic search traffic and conversions, you can gain valuable insights into how your target audience is interacting with your site and what content is resonating with them. This data will help you identify areas of improvement and uncover growth opportunities that can further enhance your organic search rankings.
A/B testing is another essential component of monitoring and analyzing your organic search performance. By experimenting with different content formats, keyword placements, and on-page optimization techniques, you can determine which strategies yield the best results for your website. Continuously refining your approach based on data-driven insights will ensure that your organic search marketing efforts remain effective and aligned with your business goals.
Tracking your SEO performance is essential to continue optimizing your website and improving your rankings. Several tools are available to help you keep track of your progress. SEMrush and Moz are popular SEO tools that provide in-depth performance analysis, keyword research, and competition analysis. If you have a website, you should have a Google Analytics account set up to monitor the success of your content and the behavior of your visitors. Ahrefs offers a comprehensive index of backlinks and competitor analysis, making it easier to keep track of your backlinking strategy. Finally, Yoast is a plugin that analyzes your content as you publish it, ensuring you stay on top of your on-page SEO. By utilizing these tools, businesses can optimize their websites effectively, ultimately improving their performance in search engine rankings.
Final Thoughts and Tips for Boosting Organic Rankings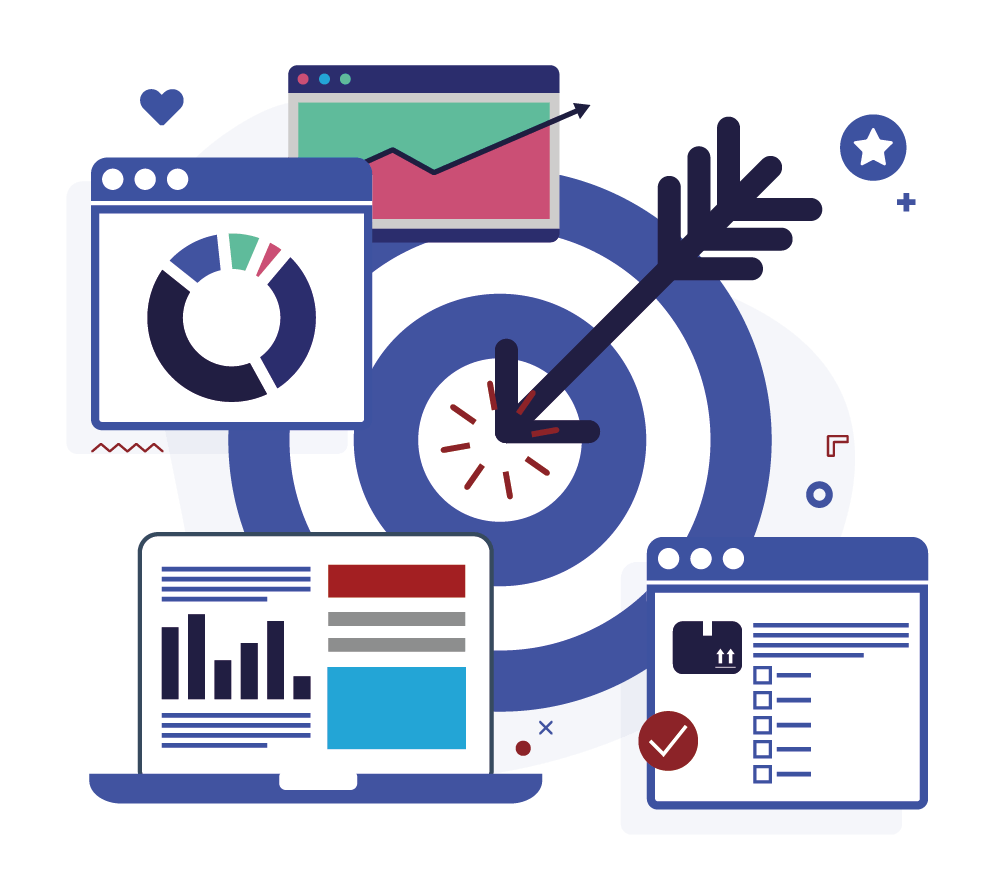 Focusing on user experience and search intent should be at the heart of your organic search marketing efforts. Ensure that your website is easy to navigate, loads quickly, and provides valuable information that addresses the needs of your target audience. By catering to the user's intent, you'll not only boost your organic rankings but also increase the likelihood of converting visitors into customers.
Staying updated with the latest SEO trends and best practices is crucial for maintaining and improving your organic search performance. Search engine algorithms are constantly evolving, and businesses need to adapt to these changes to stay ahead of the competition. Regularly educating yourself on industry news and developments will help you make informed decisions when adjusting your organic search marketing strategies.
In today's competitive digital landscape, it's more important than ever for businesses to invest in organic search marketing to enhance their online presence, generate more leads, and increase revenue. By implementing effective strategies, such as targeted keyword research, high-quality content creation, on-page and off-page optimization, and leveraging local SEO, you can achieve better organic search engine rankings without spending a fortune.
To further elevate your organic search marketing efforts, consider partnering with Redstitch and harness the power of our proprietary AI platform. With our advanced technology and industry expertise, we can elevate your website's performance in organic search results, helping you attract more visitors who are actively searching for products or services similar to what you offer.
Take the first step towards a stronger online presence and increased lead generation by contacting Redstitch today. Let us help you achieve the best organic search marketing results possible, ensuring your business thrives in the digital world.