Now more than ever, online visibility is essential for businesses to reach their target audience and generate leads. To accomplish this goal, you must differentiate your digital presence from that of competitors. One effective way to achieve this is by leveraging the power of search engine optimization (SEO) keywords to outrank them in search engine results. In this blog post, we'll explore the importance of SEO keywords, introduce free tools for researching competitors' keywords, and provide actionable strategies for integrating this valuable information into your digital marketing efforts. By understanding and implementing these insights, you'll be in a prime position to increase your online presence, enhance lead generation, and outpace your competition. So let's dive in and discover how you can uncover your competitors' SEO keywords and use them to your advantage.
Search Engine Optimization (SEO)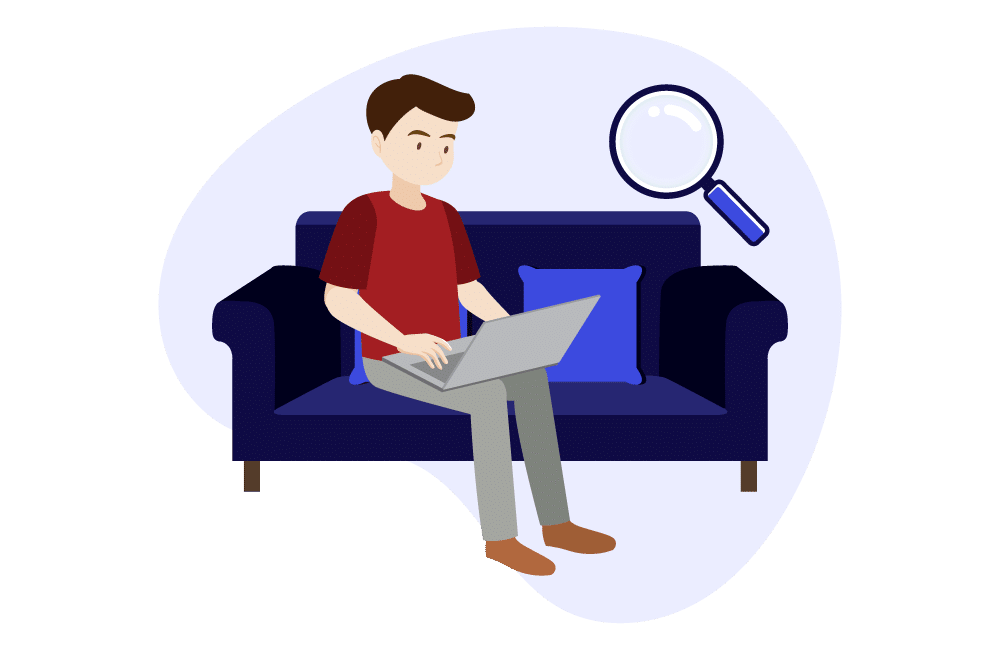 Search engine optimization (SEO) is the process of optimizing web pages to improve their visibility in search engine results. SEO involves a range of techniques, such as keyword research, content creation, link building, and technical search engine optimization, all of which work together to help websites rank higher in search engine results. By optimizing your website for search engines, you can increase your visibility and attract more organic traffic to your website. This in turn can help you generate more leads and improve your overall online presence.
Understanding the Importance of SEO Keywords
Search engine optimization keywords play a vital role in determining search engine rankings, as they help search engines understand the content of a webpage and its relevance to user queries. By targeting relevant and high-performing keywords, businesses can improve their online visibility, attract more website traffic, and ultimately increase lead generation. This makes SEO keywords an essential component of any successful digital marketing strategy.
Identifying Your Competitors
Before diving into keyword research, it's crucial to identify your competitors. This enables you to understand the competitive landscape, pinpoint keyword opportunities, and discover areas where you can outperform your rivals. Start by analyzing your niche and target audience, as this will help you determine the businesses that are competing for the same audience and traffic.
Create a list of direct and indirect competitors. Direct competitors are businesses that offer similar products or services, whereas indirect competitors may cater to the same target audience but offer different solutions. This can include small businesses offering similar products or services, as well as larger companies that operate in your industry. By gathering intelligence on these competitors, you'll gain a clear understanding of the competitive landscape and be armed with valuable insights to help inform your own keyword decisions. This information will be invaluable as you work to improve your search engine optimization strategy and outrank your rivals.
If you want to identify your local competitors, Google My Business is an effective tool to use. By searching for companies that share your business category in the same geographic area, you can easily find businesses that offer similar products or services. For instance, if you own a plumbing company in Nashville, Indiana, you can search for "plumbers in Nashville" or "plumbers near me" to obtain a list of local plumbing service providers. The resulting listings are most likely direct competitors that you can further analyze and benchmark your business against.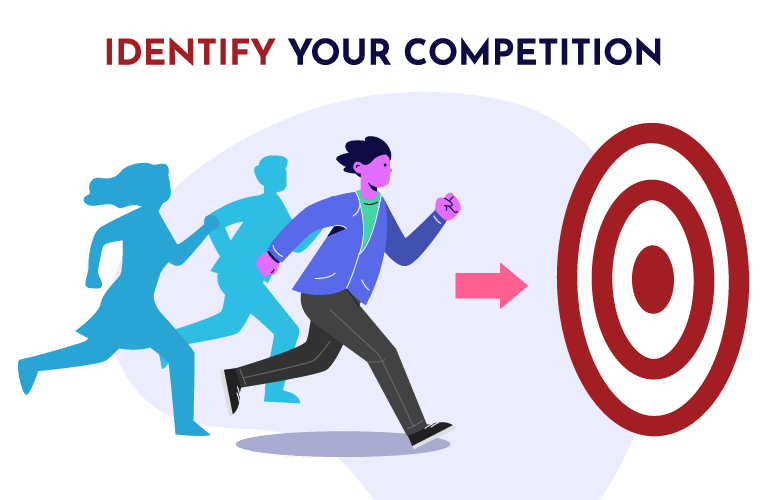 Free Tools for Researching Competitors' Keywords
To research your competitors'  SEO keywords effectively and without breaking the bank, you can utilize various free tools available online. These tools provide valuable insights into the keywords your competitors are using, allowing you to better understand their strategies and identify opportunities for your own business.
Google Ads Keyword Planner is an excellent starting point for keyword research, as it provides useful data on keyword search volume, competition, and suggested bid prices. By inputting your competitors' URLs into the tool, you can gain insight into the keywords they are targeting in their ad campaigns. The Keyword Planner is a free tool that is included within the Google Ads platform. This tool helps you identify new keywords, analyze monthly search volume, estimate ad costs, categorize and refine your keywords, and create new campaigns.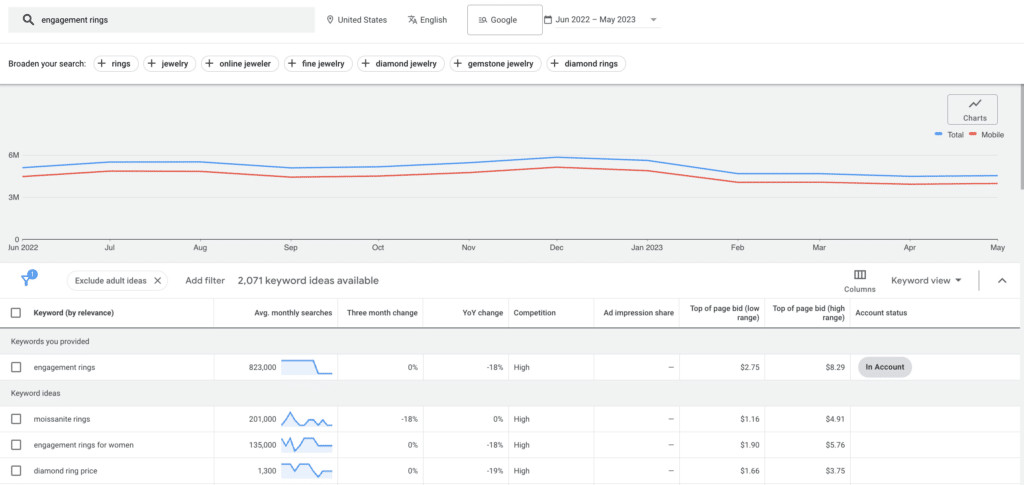 Ubersuggest, developed by digital marketing expert Neil Patel, is another powerful free tool that allows you to find competitors' keywords quickly. Simply enter a competitor's domain and the tool will generate a list of keywords they rank for, complete with search volume, CPC, and competition data. Ubersuggest offers a free and paid version with more advanced features and statistics.  From head terms to long-tail phrases you'll get hundreds of suggestions from our free keyword research tool. You'll also see volume, the competition, and even seasonal trends for each keyword with the help of website analytics. Ubersuggest provides both a free and paid version, with the paid version having more advanced features and statistics. With tool you can enter your head terms and long-tail phrases to get hundreds of keyword suggestions and related content ideas. This tool also shows the volume and level of competition for each keyword, as well as providing insights into seasonal trends.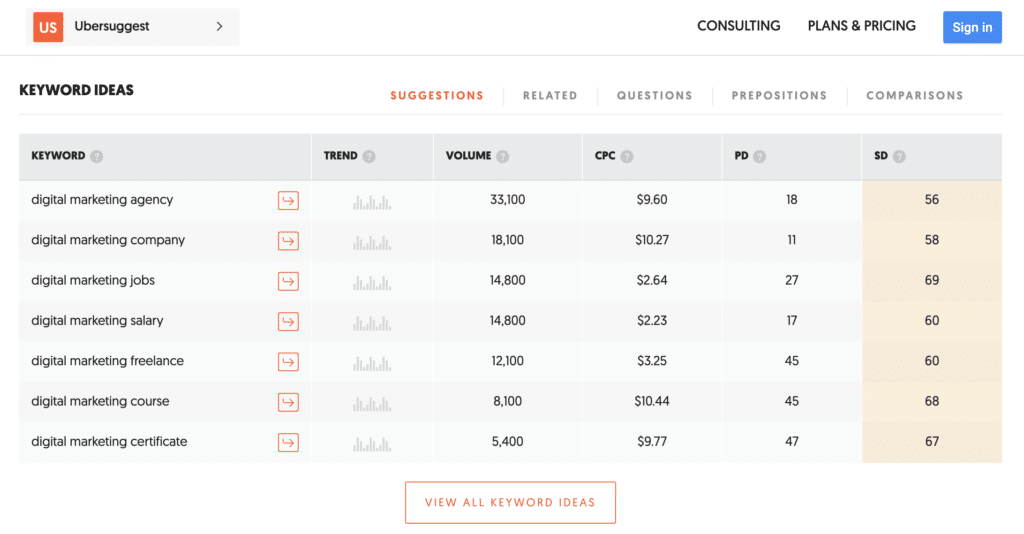 SEMrush offers a limited free version of their popular keyword research tool, which can provide insights into your competitors' organic search rankings and paid advertising strategies. With this information, you can identify the most valuable keywords to target in your campaigns.
You can also utilize the SERP Scan feature to compare competitors' keyword rankings side-by-side. This tool allows you to analyze competitors' keyword profiles and discover new keyword opportunities that may not be apparent through other tools.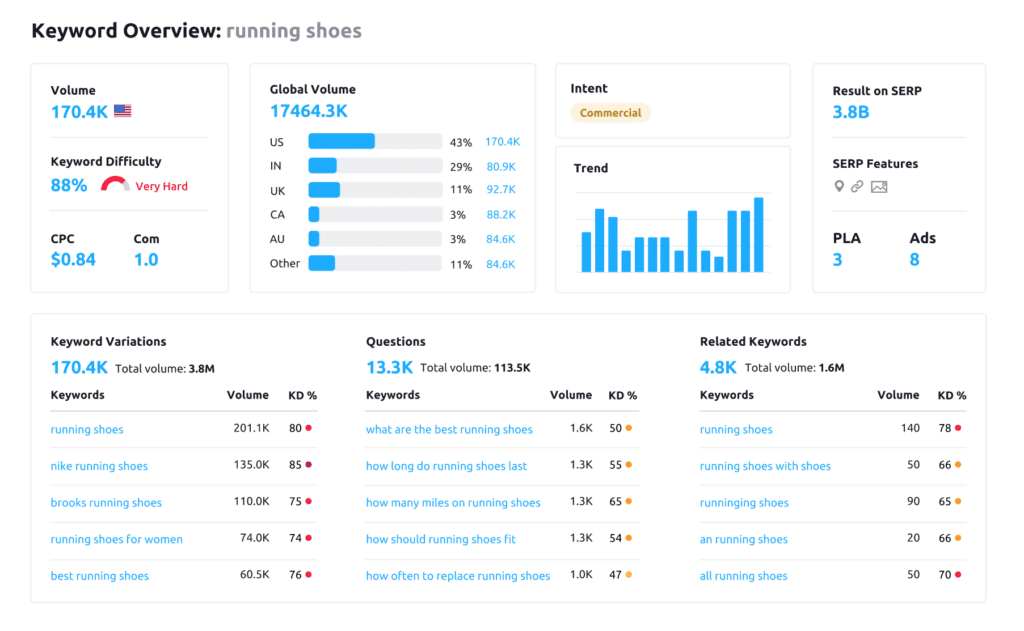 Analyzing Competitors' SEO Keywords
To effectively analyze your competitors' SEO keywords, you need to focus on identifying the high-performing keywords they're using. High-performing keywords are those that drive significant traffic and conversions for your competitors. These keywords can provide valuable insights into your target audience's search behaviors and preferences.
One strategy is to discover long-tail keywords and current trends that your competitors are using. Long-tail keywords are longer, more specific phrases that are less competitive and can drive highly targeted traffic to your website. One example of a long-tail keyword would be "digital marketing in Evansville" rather than "marketing". Identifying these long-tail keywords can help you capitalize on untapped opportunities and cater to niche market segments within your industry.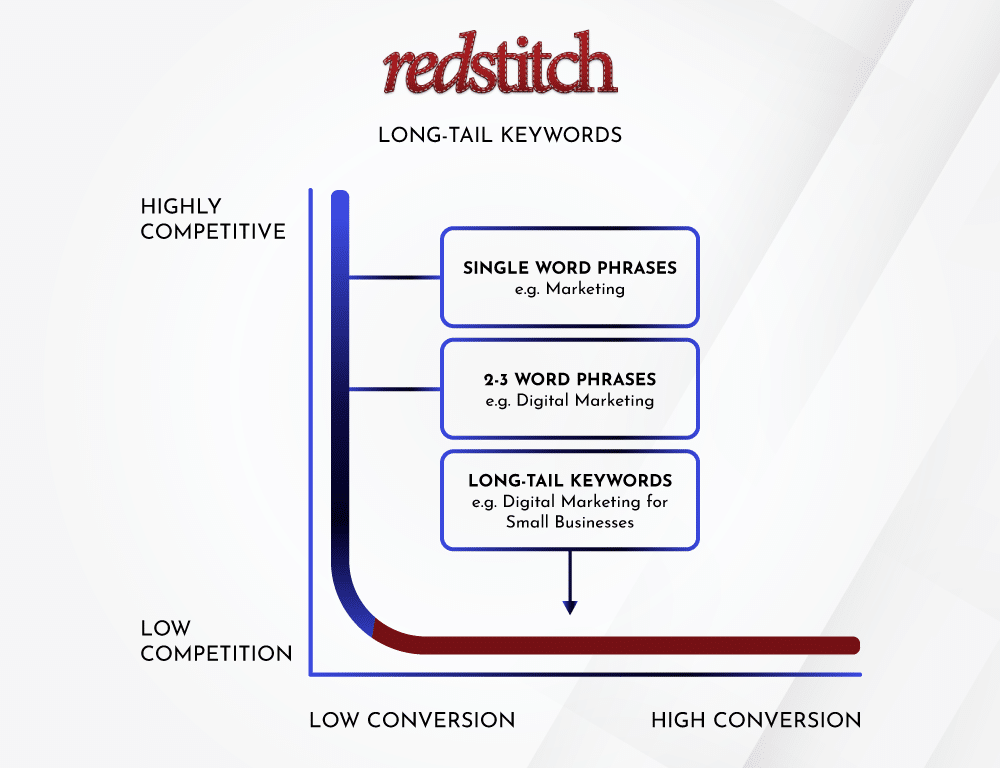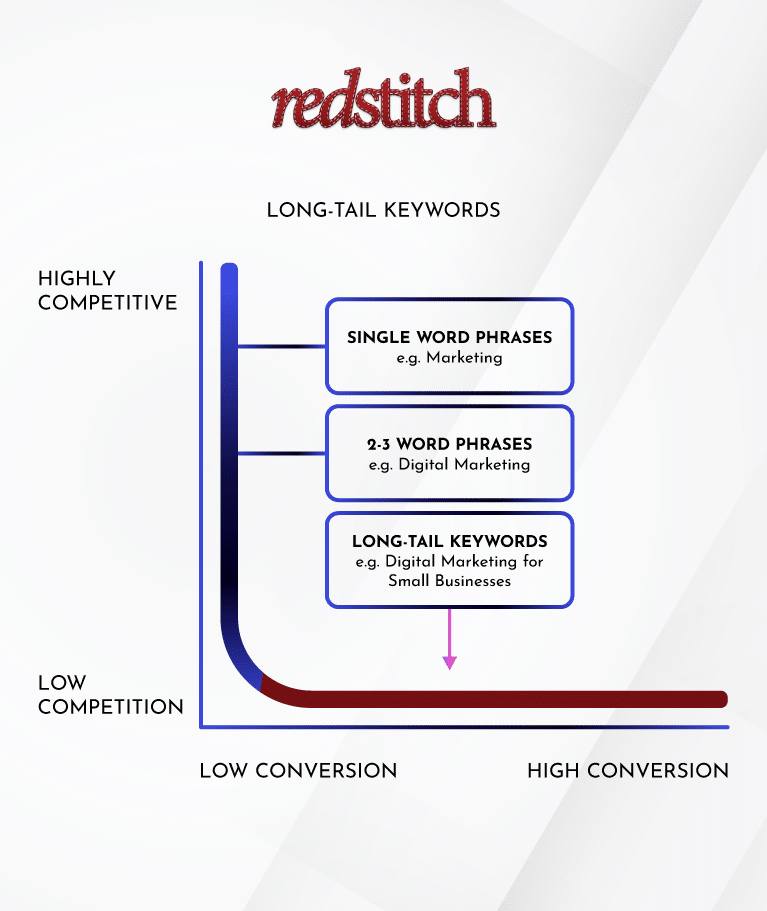 Another important aspect of competitor keyword analysis is comparing keyword performance across multiple competitors. This can help you identify patterns and best practices, as well as uncover potential weaknesses in your competitors' strategies. By comparing and contrasting your competitors' keyword usage, you can gain a comprehensive understanding of your market and make data-driven decisions about which keywords to incorporate into your strategy.
Jewelry Store Permanent Jewelry Case Study:
Redstitch works with a regional jewelry store specializing in luxury jewelry and accessories in Southern, Indiana. They also sell products worldwide through their online website.
In February 2023, they noticed a trend for permanent jewelry and noted that competitors began offering permanent jewelry services. In efforts to outrank the competition, Redstitch, their digital marketing agency,  created a permanent jewelry service page optimized with keywords including long-tail and local keywords. Redstitch ensured that the Meta title and description included Evansville, Indiana as well as an H2 on the page. A long list of helpful FAQs were added to the permanent jewelry page which also helped the page outrank competitors for long tail keywords. 
Prior to the new service page, the jewelry store appeared practically nowhere for search queries such as "permanent jewelry". However, due to their highly optimized page the company was able to outrank competitors for terms such as "permanent jewelry evansville". Their search impressions for queries containing "permanent jewelry" soared to 1.38k in less than 4 months from practically 0 impressions historically. Without a deep analysis of trends and competitor keywords done by Redstitch, the jewelry store would have missed the opportunity of adding this service to their website.
Evaluating Your Current Keyword Strategy
Conducting a regular evaluation of your current keyword strategy is essential for outranking competitors. Examine metrics such as search volume, click-through rates, and conversions to determine how well your SEO keywords are driving relevant traffic and generating leads. Utilize SEO analytics tools like Google Analytics or SEMrush to gather this data.
Once you have a clear understanding of your existing SEO keywords' performance, identify gaps and opportunities within your keyword strategy. Compare your targeted keywords with those of your competitors and determine if there are any high-performing keywords that you have not yet incorporated. Look for long-tail keywords that can attract a more focused audience and uncover trends that could potentially benefit your business. This information will help you refine your keyword strategy and better position your website in search engine rankings.
Integrating Competitors' Keywords into Your SEO Strategy
When incorporating competitors' keywords into your search engine optimization strategy, start by prioritizing high-impact keywords that are relevant to your business and have the potential to drive significant traffic. Consider factors like search volume, competition level, and user intent when selecting the most valuable SEO keywords for your specific niche.
In addition to targeting popular keywords, don't overlook the potential of long-tail keywords and phrases. These search terms, while less competitive, can attract a highly targeted audience and provide increased conversion rates. Incorporate these long-tail keywords into your content to capture a wider range of search queries and improve your overall visibility in search engine results.
As you integrate new keywords into your content, remember to maintain a balance between keyword usage and content quality. Overusing SEO keywords can lead to a negative user experience and may even result in search engine penalties. To avoid this, focus on creating informative, engaging, and relevant content that naturally incorporates your target keywords. This ensures that your content is both optimized for search engine ranking algorithms and serves the interests of its intended audience.
Finally, keep in mind that search engine optimization is an ongoing process, and it's essential to continuously analyze, refine, and expand your keyword strategy as industry trends and search algorithms evolve. Regularly reviewing and updating your keyword selection will ensure your content remains relevant and competitive in the ever-changing digital landscape.
Monitoring Keyword Performance and Adjusting Your Strategy
Monitoring keyword performance is a crucial aspect of any search engine optimization strategy, as it allows you to track your progress and make data-driven decisions. To effectively monitor your keyword performance, you should regularly evaluate your keyword rankings and website traffic. This can be done using various tools, such as Google Analytics, Google Search Console, or specialized search engine optimization software.
In addition to monitoring your progress, it's important to continually research and update your keyword strategy to stay ahead of the competition. This includes staying informed about changes in search engine algorithms and industry trends, which may impact the effectiveness of your chosen SEO keywords. By consistently analyzing your keyword performance and adjusting your strategy accordingly, you'll be better positioned to maintain a strong online presence and outrank your competitors.
Regularly evaluating your keyword strategy also allows you to identify any gaps or opportunities that may arise. For example, you may discover new high-performing keywords used by your competitors that you haven't targeted yet, or you might find that some of your existing keywords are no longer relevant to your audience. In either case, adjusting your strategy to align with these insights can help you maximize your search engine optimization efforts and increase your chances of outranking your competitors.
Brand-specific Tips for Outranking Competitors
Building a strong brand identity and unique value proposition is essential for outranking your competitors in search engine results. A well-defined brand helps you stand out from the competition and can directly influence your target audience's perception, trust, and loyalty. By clearly communicating what sets your business apart and the value you bring to customers, you increase the likelihood of attracting and retaining website visitors who find you through targeted keyword searches.
Creating high-quality, shareable content that naturally incorporates your selected SEO keywords is crucial for outranking competitors. Focus on producing engaging and informative articles, videos, infographics, and other types of content that resonate with your target audience and encourage them to share it within their networks. By doing so, you not only improve your website's relevance and authority in the eyes of search engines but also increase the likelihood of attracting organic backlinks, which can further boost your search rankings.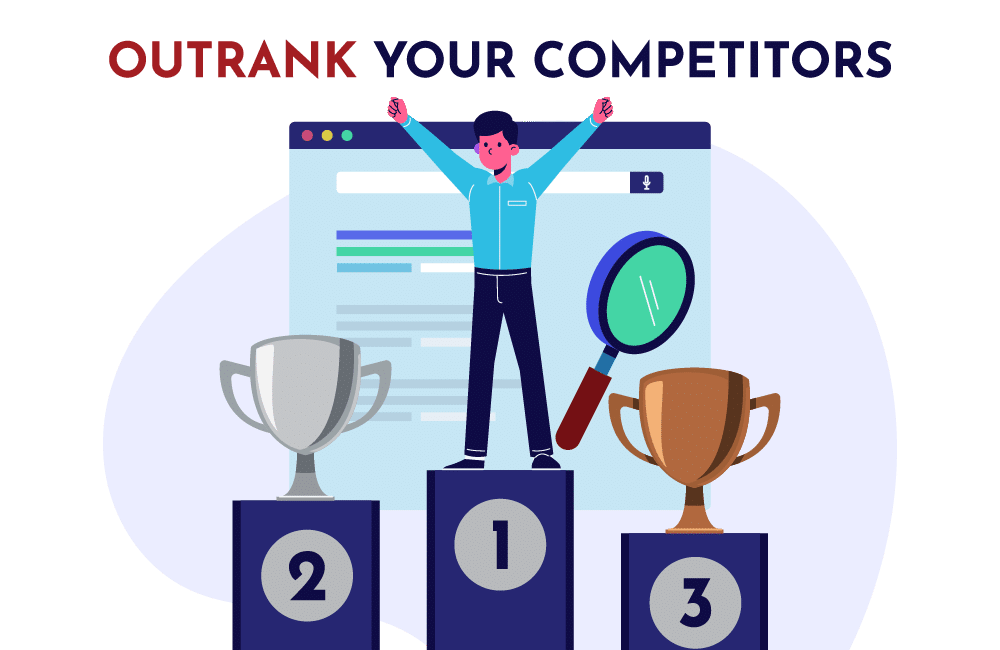 As you strive to improve your online presence and outrank your competitors, understanding their search engine optimization keyword strategy is crucial. By leveraging free tools to research and analyze your competitors' high-performing SEO keywords, you can identify gaps and opportunities in your keyword strategy and work to integrate these insights into your digital marketing efforts. Moreover, investing in brand building and content creation for long-term success is essential to help you stay ahead of the competition. With this knowledge, you will be well-equipped to uncover valuable keyword insights and use them strategically so that your website outperforms rivals.
If you're looking for a partner to help you navigate this process and optimize your website for lead generation, consider working with Redstitch. Our powerful AI platform and expert team can help you increase your Google visibility, outperform your competition, and drive customer acquisition. Let's work together to make your website a lead-generating machine – reach out to us today!